About Me
Name: Ridureyu
Location: Anaheim, California, United States
Links
Doubleplus Goodthink:
People's Blogs:
Previous Posts
Archives
Sunday, September 25, 2005
Funny thing: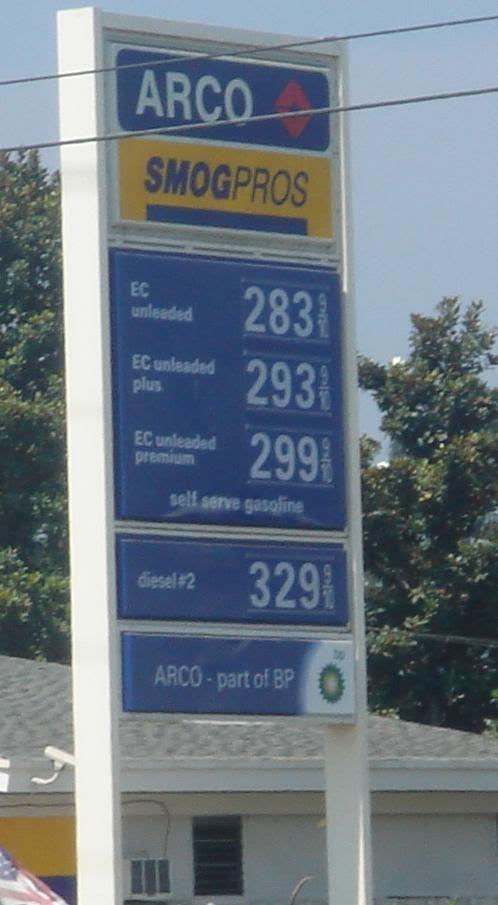 It's not every day that Anaheim, California has cheaper gas than Pocatello, Idaho.
HA HA HA!
(EDIT) it just dropped to $2.74 today.
Comments:
LOL!! You might wanna add Malvern, Arkansas to that list. We're paying more than you guys are. :P Not by much, but still...
Post a Comment
<< Home