About Me
Name: Ridureyu
Location: Anaheim, California, United States
Links
Doubleplus Goodthink:
People's Blogs:
Previous Posts
Archives
Monday, July 25, 2005
The heat is driving us nuts (and I had a birthday)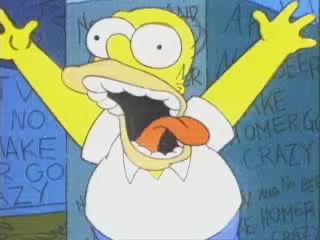 If anybody wonders why I haven't been posting anything, I think it's ismple:
THE HEAT IS DRIVING EVERYBODY CRAZY.
Seriously - logical people are being illogical. Quiet people are getting angry. And for some reason, I suddenly have no ambition. graaagh.
Yes, this is real. It was aired sometime in the 1960s.
Anyway, I had a birthday on the 20th! I turned 24, in fact. The day was pretty quiet - we saw Fantastic Four, had some excellent food, and enjoyed the day. On the day AFTER, everyone at work threw me a party! earlier today, people were still giving me cards - this honestly surprised me. The best news, however, is that I finally have a new digital camera!
Yes, you heard me. A CAMERA THAT IS NOT HALF-BROKEN.
I swear, I'm keeping this one in a safe when I'm not using it.
So, finally... watch out for the heat. It'll drive you nuts.