About Me
Name: Ridureyu
Location: Anaheim, California, United States
Links
Doubleplus Goodthink:
People's Blogs:
Previous Posts
Archives
Thursday, July 28, 2005
Let's Have a Great Showtime!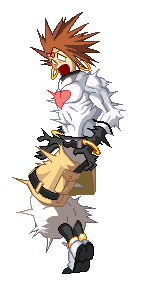 Read This Thread
I hope you have a fast connection. Remember those big posts I've made describing things like Guilty Gear or H.P. Lovecraft? This one is HUGE.
Anyway, I have finally finished registering for Cal State Fullerton. I'm paid and everything.
The Clonetrooper is doing a great imitation of how I felt at the beginning of the week concerning cleaning my room.
And yet, as of today... IT IS CLEAN.
You don't understand - while I was in college, it became a storage room. more recently, the furniture was removed. I moved SO MUCH stuff out of there, and threw out literally 10-15 heaping bags of garbage (mostly paper and cardboard waste). And IT IS DONE. DONE.
So, that's today - today was genuinely a GOOD DAY, and honestly was much-needed. I'll leave you with this image:
Monday, July 25, 2005
The heat is driving us nuts (and I had a birthday)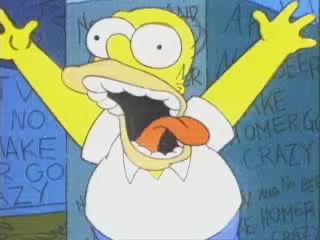 If anybody wonders why I haven't been posting anything, I think it's ismple:
THE HEAT IS DRIVING EVERYBODY CRAZY.
Seriously - logical people are being illogical. Quiet people are getting angry. And for some reason, I suddenly have no ambition. graaagh.
Yes, this is real. It was aired sometime in the 1960s.
Anyway, I had a birthday on the 20th! I turned 24, in fact. The day was pretty quiet - we saw Fantastic Four, had some excellent food, and enjoyed the day. On the day AFTER, everyone at work threw me a party! earlier today, people were still giving me cards - this honestly surprised me. The best news, however, is that I finally have a new digital camera!
Yes, you heard me. A CAMERA THAT IS NOT HALF-BROKEN.
I swear, I'm keeping this one in a safe when I'm not using it.
So, finally... watch out for the heat. It'll drive you nuts.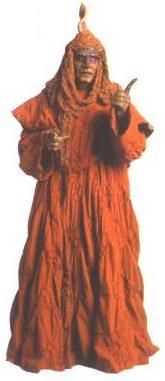 Tuesday, July 12, 2005
Pants!!!! I want a decent pair of pants!!!
Well, today was surreal.

It started perfectly normally - I arrived at the office, and went to work. Now, I have access to our on-line bank records (long story), so I usually print them out for our accountant. Have you ever had it where you were really tired, and you just phrased things strangely? Like when you said "could you... get... the thing..." when you meant "Fetch the mail for me?" Well, our accountant walked into my office, and she said, "John, could you... do the deed... for me."

There are about 50 bad ways to take that statement. The least of which is murder.

Of course, it was shortly after that when my pants split a seam. Underneath the zipper. At work. On a Monday, when I don't go home until at least 9:00 PM. Safety pins are a good thing.


And finally, a less funny note. On the way home, at the last real turn before reaching the small local streets, I had stopped at the red light and was about to turn when a truck came barrelling through the intersection, lost control, and crashed into a parked car. Another car slammed on the brakes, but still plowed into the truck, sending it flipping through the air. Debris was everywhere. I don't know if anybody died in the accident (we were shooed through), but I do know that if I had been a few seconds earlier, I would have been in the accident, and probably dead now. Thank God for the way that He works things out in this world.

So... how was YOUR day?